Helping Charitable Foundations
With Your Every Purchase
Humanitarianism "is a moral of kindness, benevolence, and sympathy extended to all human beings."
Treasures 4 Humanity is devoted to building a platform to donate to charities. We have spent months researching and found that there are so many wonderful ones to choose from! With that said, it sheds a light as to how much trouble this modern-day world still faces. On the upside, it warms our heart to know that there are so many wonderful charities out there dedicated to helping HUMANITY.
WE all can help! Through your purchases at Treasures 4 Humanity's boutique, we will donate 10% of all net proceeds.

After many rounds of pros and cons, we have narrowed to what truly touched our hearts. These are the three charities we have chosen: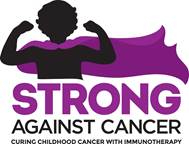 Helping Kids All Over the World:
"Strong Against Cancer has a global vision for how this treatment can help kids everywhere. Pediatricians worldwide will send samples of patients' blood to Seattle Children's, where we will reprogram their T cells to recognize cancer. The reprogrammed cells can be sent back to the patient so treatment and recovery will take place close to home. In many cases, remission can take place within weeks. Your support of our research will make immunotherapy treatment the standard of care for pediatric cancer. And your donation will help cure cancer for children all over the world."
"Human trafficking is a form of modern slavery—a multibillion dollar criminal industry that denies freedom to 20.9 million people around the world. And no matter where you live, chances are it's happening nearby. From the girl forced into prostitution at a truck stop to the man discovered in a restaurant kitchen stripped of his passport and held against his will, all trafficking victims share one essential experience: the loss of freedom."
According to CNN, there are more slaves today than at any time in history:
Between 14,500 and 17,500 people are trafficked into the U.S. each year, according to a 2005 report from the U.S. State Department. 1-2% of victims are ever rescued. The average age of a trafficking victim is 12 years old.
JDRF (Juvenile Diabetes Research Foundation) Wants a World Without T1D:
"JDRF works every day to change the reality of this disease for millions of people—and to prevent anyone else from ever knowing it—by funding research, advocating for government support of research and new therapies, ensuring new therapies come to market, and connecting and engaging the T1D community. Founded by parents determined to find a cure for their children with T1D, JDRF expanded through grassroots fundraising and advocacy efforts to become a powerhouse in the scientific community with more than 100 U.S. locations and six international affiliates. We've funded nearly $2 billion in research to date and made significant progress in understanding and fighting the disease. We must keep up the pace of funding so progress doesn't slow or stop entirely.
You're the reason for our success.
Every dollar we put toward research comes from donations. So when you support JDRF with your time, talent, voice, and, yes, your money, you enable us to advance even more research.
There are many ways to join the JDRF family, but for 45 years, there has been only one reason—because we are the organization that will turn Type One into Type None."
If you have any questions, please contact us, we love to hear from you.